8 Best Blank Wood Bookmarks for Creating Your Own Designs
admin
Looking for the best blank wood bookmarks? Making your own bookmarks is an exciting project, no matter whether you're planning to paint, wood burn, decoupage, or otherwise decorate them. Luckily, there are a lot of excellent blank wooden bookmarks out there so you can easily get the materials you need. Here are 8 of the best blank wooden bookmarks for your next project!
1. Blank Cherry Wood Bookmarks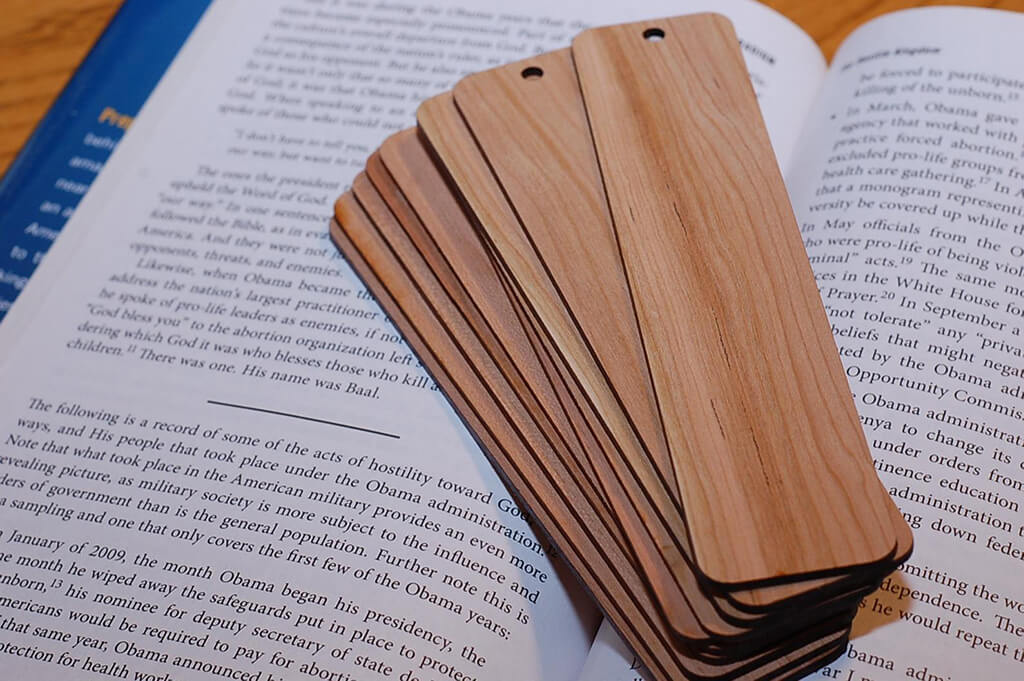 When looking for blank wooden bookmarks, these blank cherry wood bookmarks are an excellent choice!
They are made of high quality solid cherry wood that has been sanded smooth and laser cut for uniform size and shape. Measuring in at 1 3/8″ wide x 6″ tall x 5/64″ thick, these unfinished wood bookmarks also feature a hole for a tassel.
These bookmarks make great personalized gifts, and can be painted, carved, left plain, or pretty much anything else you can dream up. They're the perfect item to create your own personalized wooden bookmarks!
2. Unfinished Laser Cut Wood Bookmark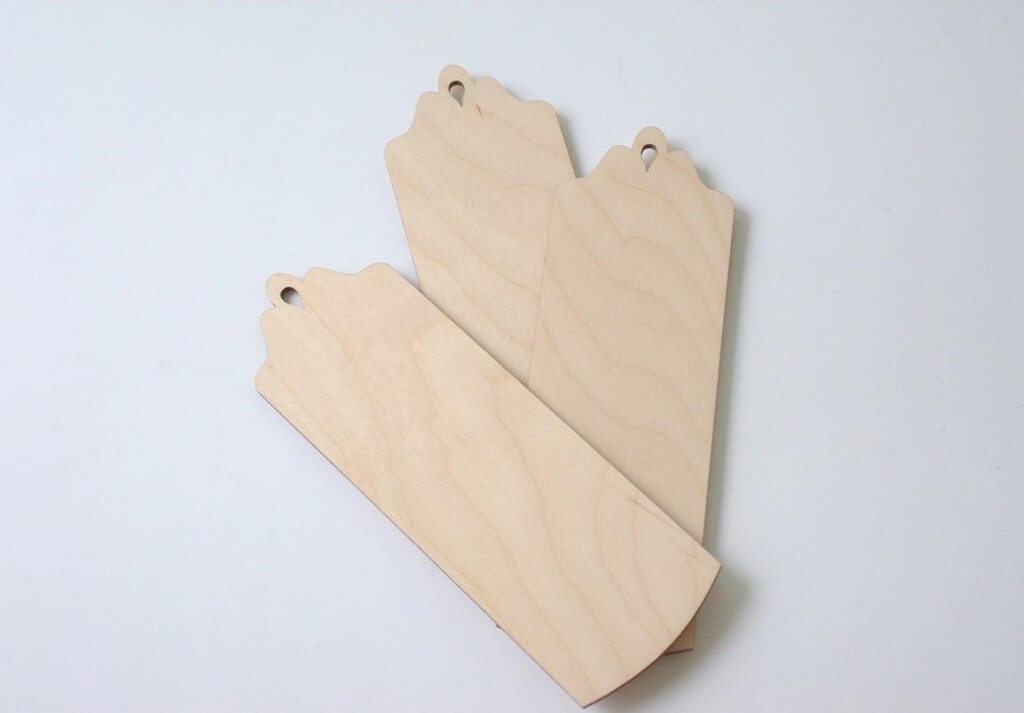 Another lovely option for blank wood bookmarks are these Unfinished Laser Cut Wood Bookmarks!
These laser-cut bookmarks feature a fun design at the top and a curved bottom, making them a unique bookmark design! They measure 1.97″ x 5.91″ and 1/8″ thick, and you can use them for decoupage, wood burning, painting, and more. This design is sure to be a hit, whether you make bookmarks to give as gifts or decide to keep them all for yourself!
3. Wood Blank Bookmarks (36 Pieces)
If you need a lot of wooden bookmarks that are blank, you might want to consider buying in bulk like these Wood Blank Bookmarks.
This set of 36 blank bookmarks measures in at 4.7″ x 1.26″ and 0.06″ thick each and also comes with 36 pieces of rope that you can tie as tassels. The bookmarks themselves have smooth edges and round corner designs, and are ready to be decorated, painted, stained, etc. (You can also get a pack of 72 if you would like)
4. Blank Wooden Bookmark Set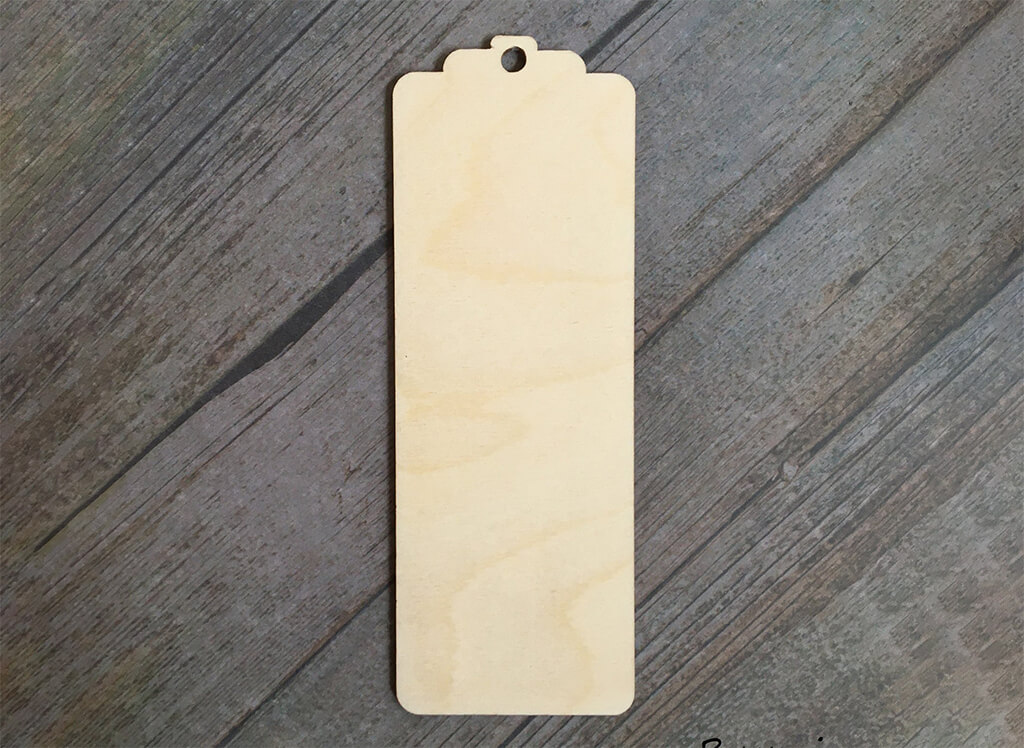 Another great option for blank wooden bookmarks is this Blank Wooden Bookmark Set that comes in a variety of sizes.
These birch plywood bookmarks feature rounded corners and a fancy top design with a hole for a tassel. They measure 3mm thick and come in three sizes: 2.36″ x 0.82″, 3.94″ x 1.42″, and 5.5″ x 1.97″ (although you can also contact them for a custom size or shape). You can also choose to get them in sets of 4, 8, or 20, which makes this a versatile bookmark set that will be perfect for your DIY bookmarks!
5. Blank Wooden Bookmarks With Stars or Hearts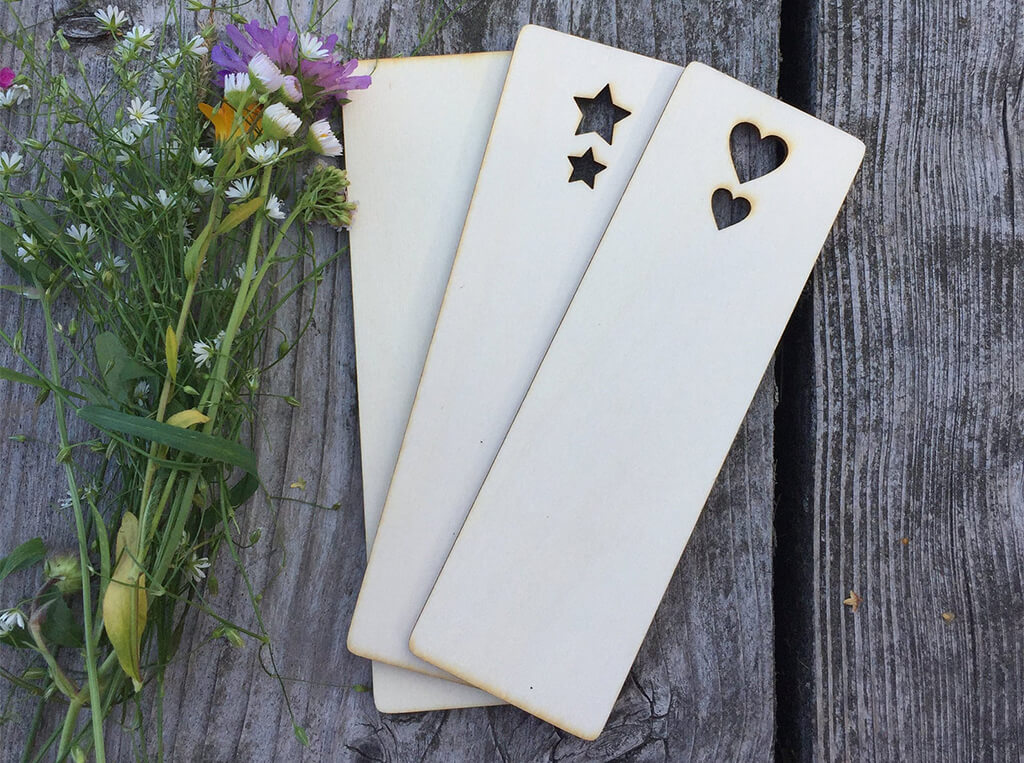 If you're looking for a blank bookmark with a more unique cutout design, then these Blank Wooden Bookmarks with stars or hearts are the perfect choice!
These bookmarks are cut from 3mm poplar plywood, and measure 1.96″ x 6.3″ each. They are perfect for decorating, painting, staining, etc., and you can get them with no cutouts, with star cutouts, or with heart cutouts. It is also possible to modify these slightly (like adding or moving the cutout, changing the size, or the like), so this is the perfect bookmark blank to choose when looking for your next project!
6. Blank Oak Bookmarks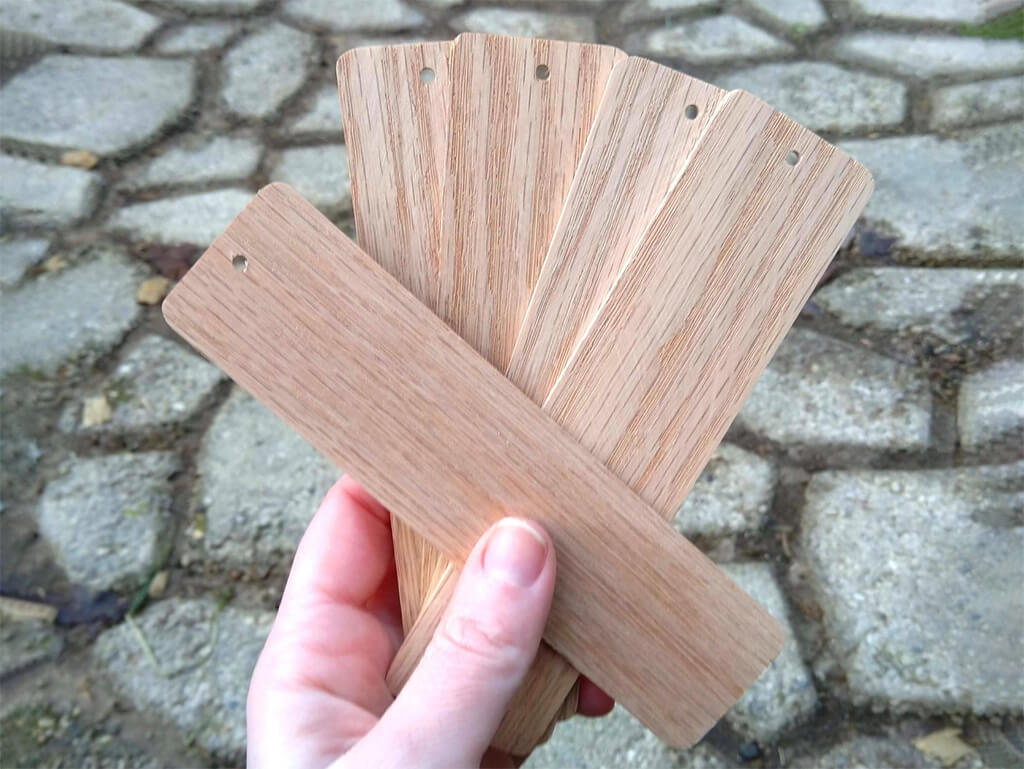 These Blank Oak Bookmarks are also an excellent choice when you're looking for the best blank wood bookmarks.
As these bookmarks are handmade and not laser cut, the size may vary slightly but each bookmark will be approximately 1.5″ wide x 6″ long and 1/16″ thick. The bookmarks are made of solid red oak (which means grain patterns and colors may vary slightly as well).
If you would like, you can choose to add a pre-drilled hole for a tassel at no extra cost…or you can choose to leave it as a solid bookmark. These bookmarks are sold in sets of 5 with discounts depending on the quantity you buy, but no matter how many you get these are sure to be a good choice for your next bookmark-making endeavor!
7. Blank Laser Cut Wood Bookmarks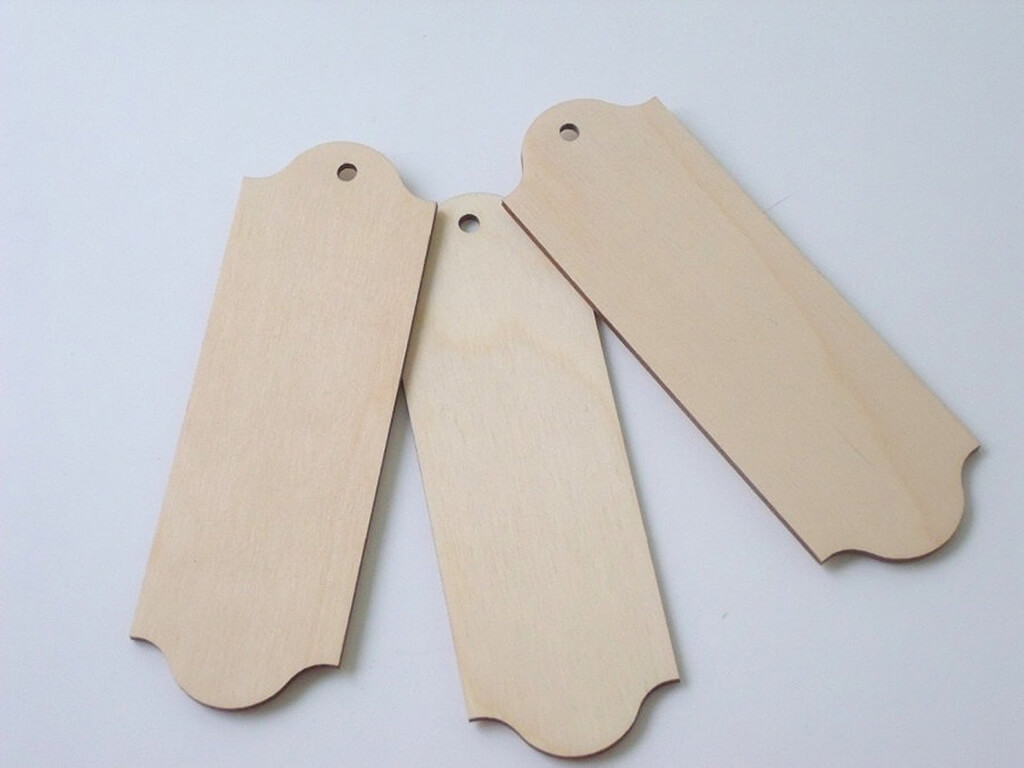 If you're looking for blank wooden bookmarks with fun shapes, then these Blank Laser Cut Wood Bookmarks are just the thing!
These bookmarks are perfect for decoupage, wood burning, painting, and more and measure 1.97″ x 5.91″ and 3mm thick. With such a fun shape, these are sure to become your new favorite blank bookmarks!
8. Unfinished Wood Bookmarks With Rose Design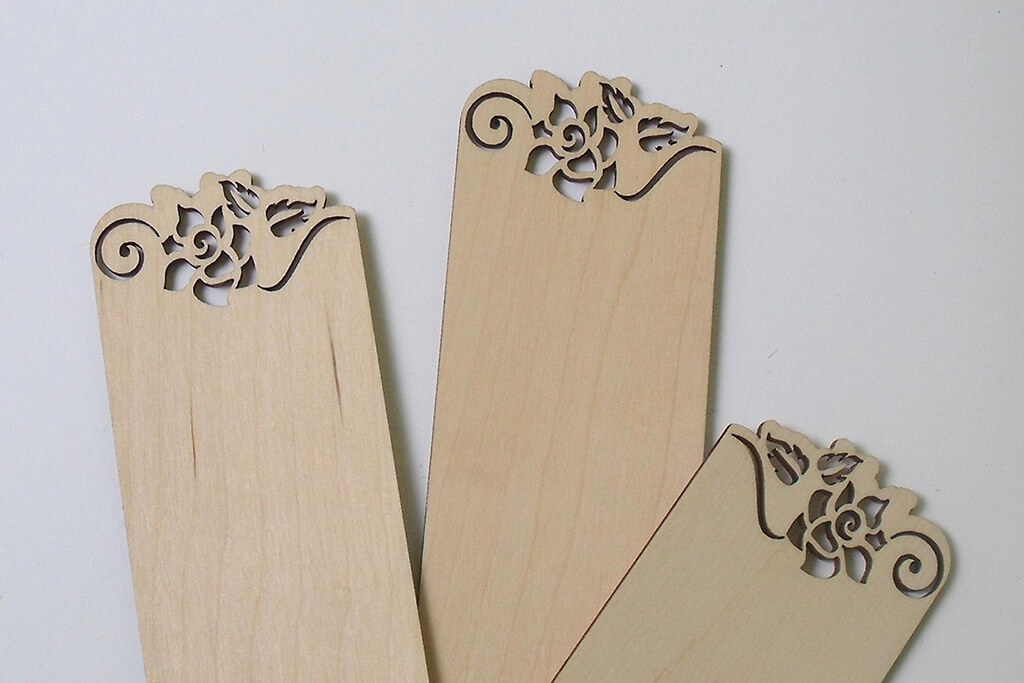 Looking for blank bookmarks that are a little fancier but that you can still customize? If so, you need these Unfinished Wood Bookmarks With a Rose Design!
These bookmarks are laser cut with an intricate scrolled rose design at the top, which is sure to add an elegant touch to your DIY bookmarks. These bookmarks measure 1.97″ x 5.91″ and 3mm thick, and you can use them for painting, wood burning, decoupage, and the like. This is an excellent blank wooden bookmark that you are sure to adore!